Sevilla player Ben Yedder dedicates goal to Emiliano Sala
The French striker wore a t-shirt under his uniform with a message to the Argentine, who's still missing, after scoring the second goal of his team against Barcelona.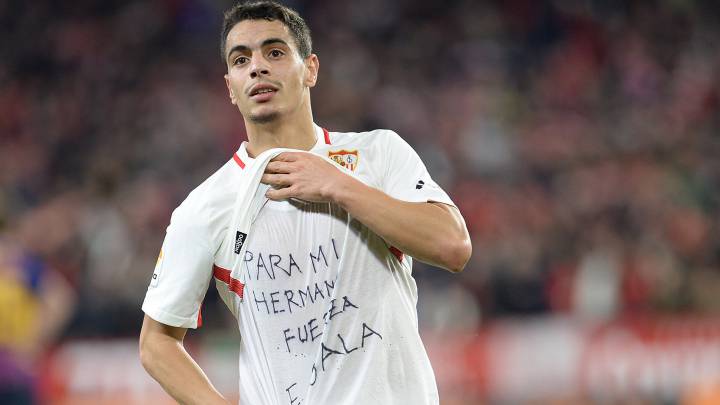 The Sevilla FC player met Emiliano Sala at the French League 1, a league that the Argentine was leaving to join Cardiff when the accident in which his plane went missing happened.
Wissam Ben Yedder, during the game of Copa del Rey today, dedicated his goal to Sala by showing a t-shirt with the message that read: "To my brother. Strength E. Sala".
Ben Yedder scored in the 76th minute to helped his team to a 2-0 win in the Cup quarter-final first leg against Barcelona.
Sala has been missing since the airplane taking him from Nantes to Cardiff went missing over the English Channel on Monday evening.
Emiliano Sala had represented a record signing for Cardiff, who was waiting for him to train when the disappearance of the plane he was traveling in disappeared.