José Cardozo dismissed as coach of Chivas of the Liga MX
After the defeat of Guadalajara against Pumas, the management sacked the Paraguayan coach. Alberto Coyote will assume as interim.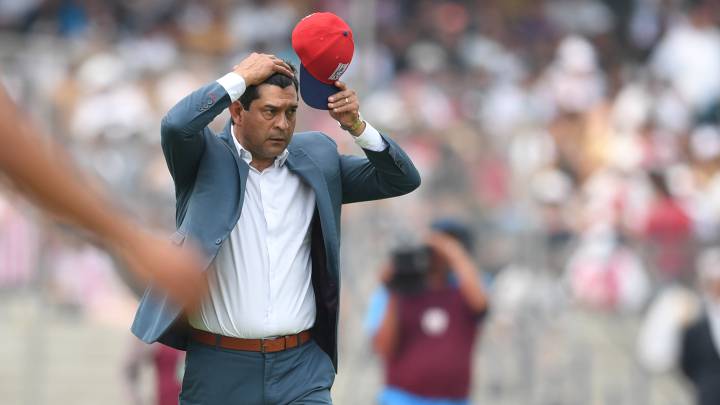 José Saturnino Cardozo is no longer the coach of Chivas. The red and white team reported through an official statement that the Paraguayan coach leaves the technical direction after the defeat they suffered against the Pumas. 'The Guaraní Prince' was Chivas coach throughout the Apertura 2018 and 12 days of this Clausura 2019. Now, Alberto Coyote will assume the position as interim coach.
The statement published on Chivas official Twitter account reported the dismissal of José Saturnino Cardozo.
"Club Deportivo Guadalajara reports that after an analysis of what the team has done so far in the Clausura 2019, the results don't go hand in hand with the objectives set at the beginning of the season. The football performance has notoriously decreased, which with the available team does not correspond to the scenario projected for this stage of the national championship. Therefore, as of this day, José Cardozo leaves the technical direction of the team," the announcement read.
"We thank Pepe for the effort, dedication, and commitment that he put in since he assumed our squad and we wish him and his coaching staff success in their future professional projects.", said the document.
Cardozo arrived at Guadalajara's team at the start of the Apertura 2018 after the departure of Matías Almeyda. In his first season, he guided Chivas to the 11th place with a record of five wins, five draws, and seven defeats. Its final balance was of 15 victories, 12 draws and 15 setbacks in the top dvisión.
The continuity of José Saturnino Cardozo hung in the balance before the FIFA Date, after losing the 'Clasico Nacional' twice in a matter of days. First in the Copa MX and then they were out of the qualifying zone in the Clausura 2019 tournament. The Paraguayan had just one win in his last nine games and left Chivas at the 11th place with 15 points.
Alberto Coyote, Cardozo's assistant, will be in charge of Chivas as interim coach starting this Monday, April 1st.