Nani's scene in the match between Orlando and Colorado
The Orlando City forward lost control in the game against Colorado, and after the referee's decision, he threw tantrums, delivered two blows and knelt in the grass.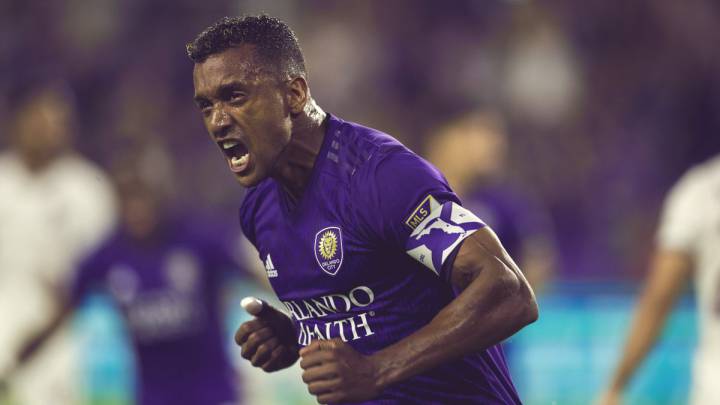 Orlando City took a huge win against Colorado Rapids, in a game full of goals (seven) where Nani had his best match since arriving at the MLS. The Portuguese star scored a double, his first goal with Orlando City and ending his nine games streak without scoring, and the winning goal for the 4-3 victory for Orlando from the penalty spot.
But not everything was as sweet as honey for the former Manchester United player since he threw a tantrum when his team was down on the scoreboard, asking the referee for a penalty.
Orlando was losing 3-2 when Nani was irritated by the referee's decision of not marking a penalty, which could have tied the game, the Portuguese was so upset that he had a confrontation with Kelly Acosta, where the striker issued two blows to Colorado's midfielder.
Tim Howard tried to calm Nani down, but he continued with his tantrum in front of the referee, and he even knelt to hit the floor. Despite it all, the Orlando City player didn't see a card.
Kellyn Acosta mocks Nani
The Colorado midfielder posted in social networks the moment in which the Portuguese tried to hit him during his tantrum and titled the video:
"Comical a dive and 2 headbutts... #nocard & I get told to shut the f*** before I get carded. Something has to change... #WheresMyProtection?"