Most of the Mexicans in Europe didn't got to play after FIFA date
Of those who had activity with the Mexican team in the last FIFA date, only Ochoa and the 'Chucky' Lozano were starters with their clubs in Europe.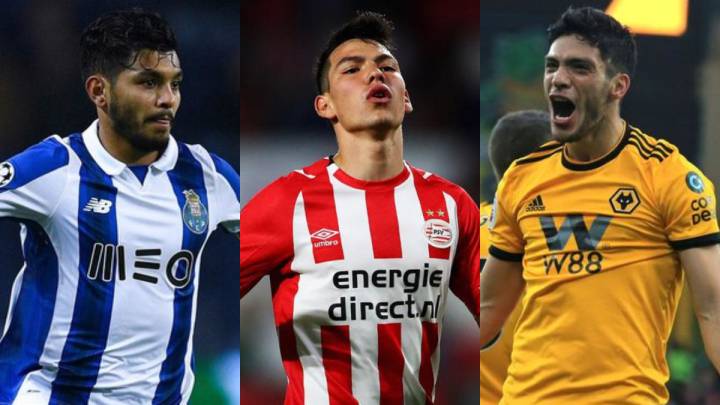 During the first call-up of Gerardo 'Tata' Martino as coach of the Mexican National Team, the European legion stayed for the two FIFA date games, unlike what occurred with Osorio, who permitted them to retire to their clubs to have activity at midweek.
On this occasion the story was different, and six players of those summoned by 'Tata' Martino didn't have minutes with their respective teams in the old continent.
Those who didn't play
Néstor Araujo received a hit during the match against Paraguay situation that took him away from playing with Celta de Vigo in the game against Villarreal. Héctor Moreno, Diego Reyes, and Diego Lainez were not part of their respective team's squad lists. Andrés Guardado also didn't play with Betis but because the midfielder had a suspension.
Erick Gutiérrez is eradicated from PSV and already has seven consecutive games remaining on the bench, although when he arrived with the 'Farmers' coach Mark Van Bommel did consider him, now he no longer takes the Mexican into account.
Those who did play
Raúl Jiménez was not a starter in Wolverhampton's defeat, as he got into the field at the 57th minute in search of the equalizer that didn't come. 'Chicharito' also wasn't in the starting lineup of West Ham; however, he got in to play the whole second half. 'Chucky' Lozano played the whole 90 minutes in PSV defeat against Ajax.
Finally, 'Tecatito' Corona that was called by Martino but didn't report with the Mexican national team due to an injury was recovered and played the whole game with Porto, while Guillermo Ochoa was also a starter with Standard Liege, and Jonathan Dos Santos could have minutes with LA Galaxy.