Gerardo 'Tata' Martino gets his second win as Mexico's coach
The Argentine strategist started his process as Mexico National team coach in the right way, giving the squad a fresh feeling that showcases in their style of playing.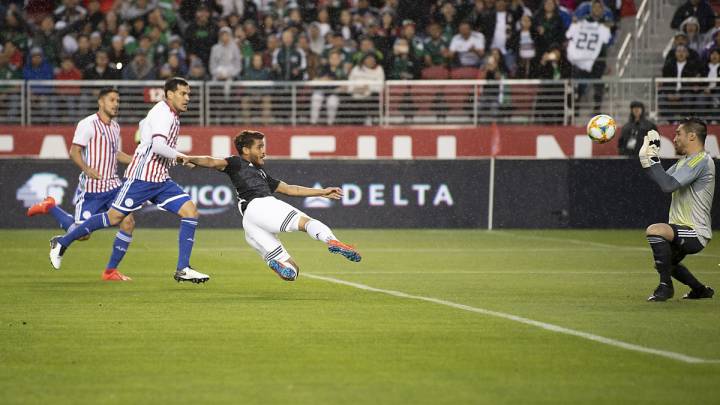 Gerardo 'Tata' Martino has started his process as the coach of the Mexican National team in the right way, giving the squad a fresh feeling that showcases in their way of playing.
This game was just that, as the moment the referee marked the start of the match, Mexico took the ball and sped up the game, that ended in an early goal by Jona dos Santos at the 4th minute. Luck was not on the side of Paraguay as just a couple of minutes later Gustavo Gómez scored an own goal to give a double advantage to the Mexicans.
The first half was the best one for México that felt comfortable on the field and Javier Chicharito Hernández gave the 3rd goal to Martino's squad when the clock marked the 23rd minute, giving the momentum to the tricolor that kept pressuring the South Americans that with the pass of the minutes started to feel more and more out of place.
In the second half Paraguay jump to the field with the mind put in scoring or at least take back the control of the game, Newcastle United shining new star, Miguel Almirón got into the field for the second part of the game but lasted so little as he was expelled after a hard foul.
Paraguay, despite the aggressiveness of their play, managed to score in two occasions to close the gap with the Mexican team; however, Chapito Montes scored the fourth and last goal for Mexico's side that gives the second victory in a row for Gerardo Martino.
Gold Cup
After this FIFA Date, Gerardo Martino will need to decide which players to call for the summer tournament that starts on June and which ones to join the U20 squad for the Poland World Cup that begins late May.