Porto released a statement to clarify Tecatito Corona's situation
On their official website, the Blue Dragons clarified what happened between them, the Mexican National Team and the striker's injury, and are open to dialogue.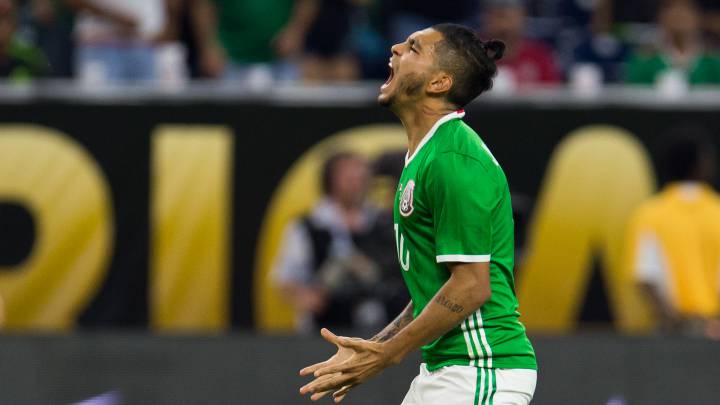 Porto released a statement on its official website clarifying what happened with José Manuel Corona. Through eight points the Portuguese team explained the day of the injury, the will of the striker to play infiltrated and how the Mexican National team was notified, and Tecatito's decisions that ended in a misunderstanding.
FC Porto's statement
1. The player was injured during the game against Benfica on March 2 after a hard entry by an opponent.
2. He suffered a traumatic sprain on his left ankle, from that day until the last game on March 16, Corona had treatments with the aim of reducing inflammation and pain to play.
3. During this time he was never forced to play, he did so voluntarily and as an option for the coach.
4. In one of the games, as is already public knowledge, the player had to play infiltrated, only with anesthetics, to withstand the pain and be able to play.
5. The Mexican National Team, through its Medical Department, was informed of the injury of the player and of his inability to train in the preparatory stage of FIFA Date, being Corona itself that was preparing to travel to Mexico and be evaluated by the doctors of the Mexican National Team.
6. Taking into account that the trip of the player would involve at least the loss of three days of training, the Mexican National team and the athlete decided that it would no longer be worth the trip to Mexico, given that Corona could not train and would lose those mentioned training days.
7. Complementary diagnostic tests were requested by the Mexican Football Federation, which were performed and sent, exposing clear and unequivocal signs of injury.
8. FC Porto has total openness to receive Mexican clinical representatives who are willing to monitor the evolution of the player's injury.
Jesús Corona has been injured for more than 20 days; he practiced for 14 days with the aim to reduce inflammation and pain. He played during this time on his own will and even got infiltrated.
Mexico knew about the magnitude of the injury, and he was going to travel to be checked by 'El Tri' doctors. However, he skipped the trip and then came the allegations from Martino and the start of the controversy.
Gerardo Martino's statement
'Tata' Martino said that those were not the ways to treat the Mexican National Team, that he was never in contact with Porto and that he learned about 'Tecatito' not making the trip by a press release which bothered him.
He also declared that this type of actions could influence future calls. The next call will be for the Gold Cup that starts in mid-June.