The 16 national teams that will take part in the 2019 Gold Cup
The fourth round of the CONCACAF Nations League is over, and with that, the last 10 tickets for the 2019 Gold Cup were decided. The groups will be announced in April.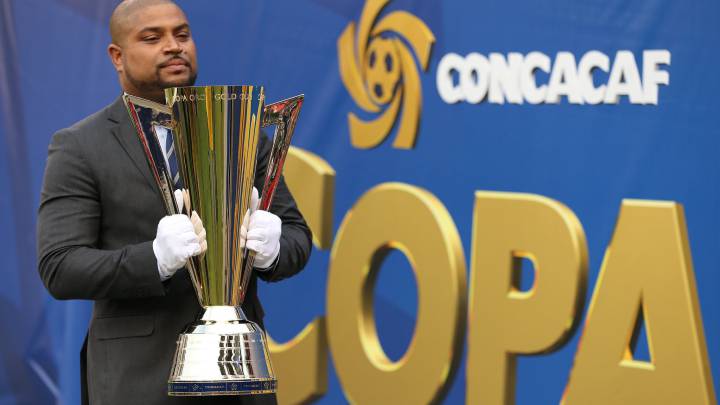 The last ten tickets for the Gold Cup have been granted after the CONCACAF Nations League elimination phase ended, with confirmation that the next edition of the tournament will have 16 participants.
The first six national teams qualified for the Gold Cup by being part of the 2018 World Cup finals, while the other ten entries were given from the CONCACAF Nations League.
Our 2019 @Concacaf Gold Cup Participants! ⚽️

Mexico 🇲🇽
Costa Rica 🇨🇷
Panama 🇵🇦
Honduras 🇭🇳
USA 🇺🇸
Trinidad and Tobago 🇹🇹
Haiti 🇭🇹
Canada 🇨🇦
Martinique 🇫🇷
Curaçao 🇨🇼
Bermuda 🇧🇲
Cuba 🇨🇺
Guyana 🇬🇾
Jamaica 🇯🇲
El Salvador 🇸🇻
Nicaragua 🇳🇮#ThisIsOurs #GoldCup2019

— Gold Cup 2019 (@GoldCup) March 25, 2019
Those classified by the Hexagonal
The six national teams that will attend through the 'Hexagonal' are Mexico, Costa Rica, Panama, Honduras, the United States, and Trinidad and Tobago.
The Nations League tickets
The ten teams that won their ticket through the Nations League are Haiti, Canada, Martinique, Curacao, Bermuda, Cuba, Guyana, Jamaica, El Salvador, and Nicaragua.
Gold Cup Groups
The group stage of the tournament will be announced on Wednesday 10 April in Los Angeles. There will not be a draw.
Instead there is only going to be a presentation for the groups and the schedule for the competition.