Diego Maradona talks about Gerardo Martino Mexico's debut
Diego talked about the debut of the also Argentine strategist with the Mexican National Team, saying that he will give them a lot of satisfaction as their coach.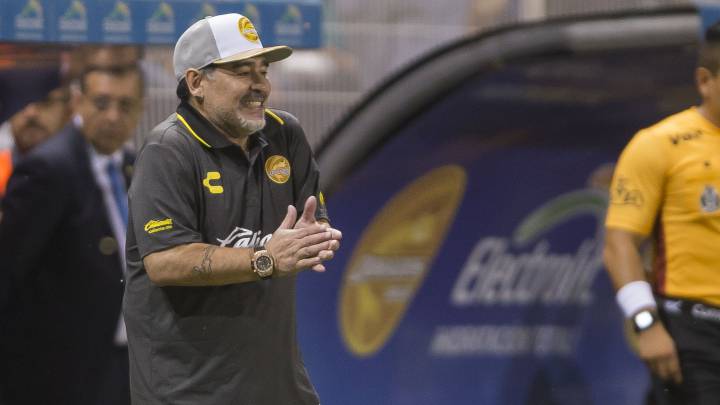 On Friday night the Argentine strategist Gerardo 'Tata' Martino debuted as the Mexican National team head coach with a 3-1 win over Chile, in their journey to the 2022 Qatar World Cup.
A good start that Diego Armando Maradona noticed and he even mentions that his compatriot will give many satisfactions to Mexico by coaching the National team.
Maradona said that 'Tata' Martino had to put together a team rather quickly and it worked since it isn't easy to score three goals to the Chileans with the great defense they have, so he applauded the work of Martino.
Diego also said that even though it was just his first game and Martino still needs to know the players it was a great way to start his process with the Mexican National Team.
"Tata Martino's debut was excellent, I'm sure he will give great satisfaction to Mexico, he needs to know more about the football in here, but he made a great start, scoring three goals to Chile is something amazing," concluded Maradona at the press conference after Dorados won against Juárez of the Ascenso MX.
Mexico's next match
Gerardo Martino will have his second test as the Mexican National team coach against Paraguay next Tuesday, March 26 at Levi's Stadium.