Gerardo Martino already has his lineup to face Chile
Tata Martino has prepared a squad with Lozano, Brizuela, and Jiménez in the attack with Guillermo Ochoa as the goalkeeper for the game against Chile.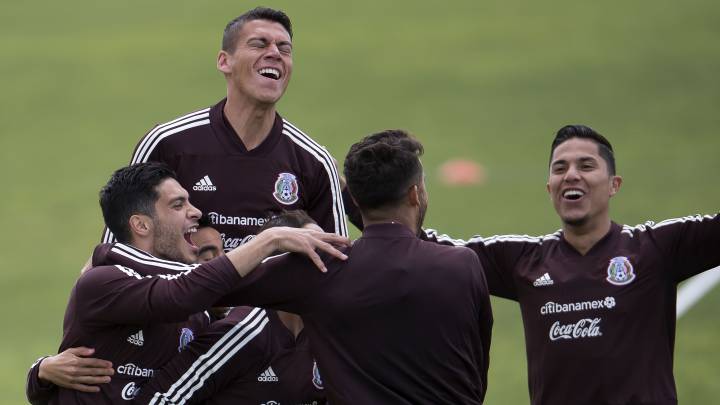 Mexico is about to start its new process under the orders of Gerardo Martino, the new head coach of the Mexican National team, and with him comes a new game system that will debut against the Chileans on Friday's game.
According to journalist David Medrano, Tata Martino already has his first lineup to face Chile in San Diego, having all the players in good physical shape for the match.
The lineup seems to be with Guillermo Ochoa as the goalie; the defense will be with Néstor Araujo, Héctor Moreno, Jesús Gallardo, and Miguel Layún. The midfield will be formed by Edson Álvarez, Carlos Rodríguez, and Andrés Guardado, while the offense will be made up with Isaac Brizuela, Hirving Lozano, and Raúl Jiménez.
Jiménez won the spot
Raúl Jiménez lives the best moments of his career with an important scoring streak with Wolverhampton, which is why the Argentine strategist will give the opportunity to be a starter with the Mexican National team, since the start of the new year (2019) the striker has nine goals between the Premier League and English Cup.
Gerardo Martino won't keep the same lineup vs. Paraguay
Despite not being his style, Tata Martino will make some changes to face Paraguay as he would try some of the players he contemplated but don't have much activity, besides being on this FIFA Date and some preparation games when he has the time to check all of them before the Gold Cup.