DeAndre Yedlin sees this group as the USMNT golden generation
The veteran U.S. player talked about the new group of guys in the National team where he hopes that people will be amazed by their growth with coach Berhalter.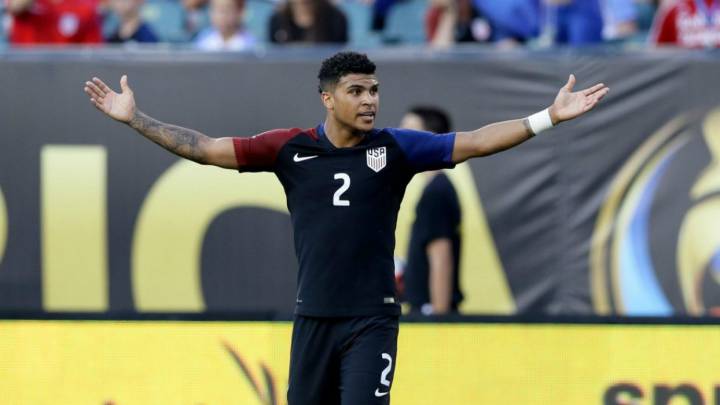 The USMNT is training in Orlando ahead of Thursday friendly against Ecuador, and veteran DeAndre Yedlin high praises the youngsters that are getting their first opportunities to work with coach Berhalter.
"It's great, all of the younger guys have been so good. They've come in, had their heads down and just worked. I think now that we have a base and just a stable platform, you know you'll see an unbelievable growth, especially with these guys."
Yedlin that has earned 57 captaincies with the USMNT said he expects that people watching them be "wowed" by their growth: "I think with the system Berhalter has set up and the goals he has set for us over the next year, people are going to be pretty wow just by the growth of the team. I think this team has the abilities to learn so much and take in so much and just take it that much further."
Coach Berhalter holds his first U.S. camp with the players abroad like the youngsters Weston McKennie, Tyler Adams and Christian Pulisic that are 20-years old.
For Yedlin this group of players and the younger guys could be the golden generation of the United States.
DeAndre Yedlin
The 25-year-old defender started his professional career in the MLS with the Seattle Sounders before moving to the Premier League with Tottenham Hotspur, and he now plays for Newcastle United.