Gregg Berhalter has his first training session with the USMNT
The United States men's national team reported to training camp to prepare the friendlies against Ecuador and Chile for the March FIFA Date.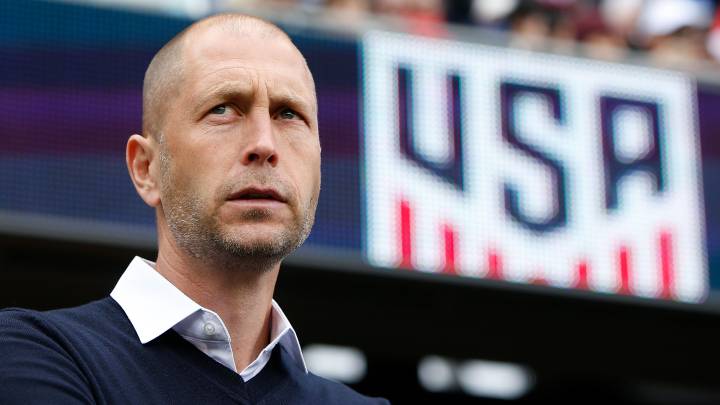 New USMNT coach Gregg Berhalter has his first opportunity to work with his abroad players for the friendly against Ecuador on Thursday at Orlando City Stadium and needs to get a large group of players on the same page in a short period of time.
The US team had their first training session on Monday at Omni ChampionsGate where Berhalter talked about the great feeling of having his full player pool in camp as to how he's trying to set the stage for the 2019 Gold Cup.
"I think the philosophy will remain consistent, what we're trying to do with the ball, how we want to disorganize the opponent, using the ball to create goal-scoring opportunities, that's going to be who we are."
The American strategist said he talked to more than 40 players which is why his team's based on performance. "I'm a firm believer in taking the strengths of the players and making the most out of them."
Berhalter also mentions how he wants to use USMNT starlet, Christian Pulisic which will be used as a No. 10, slanted to the left. Also about the position for Tyler Adams and DeAndre Yedlin.
21 of the 24 players called have reported into camp, Ethan Horvath, Tim Ream, and Micheal Bradley were the ones missing from Monday's session.
The U.S. men's national team will travel to Houston after the friendly against Ecuador to take on Chile.