Conor McGregor goes to Boston and Chicago for St. Patrick's Day
The UFC fighter has been busy with the Irish celebrations as he was part of the Chicago Parade and the Boston Parade after being arrested on Monday.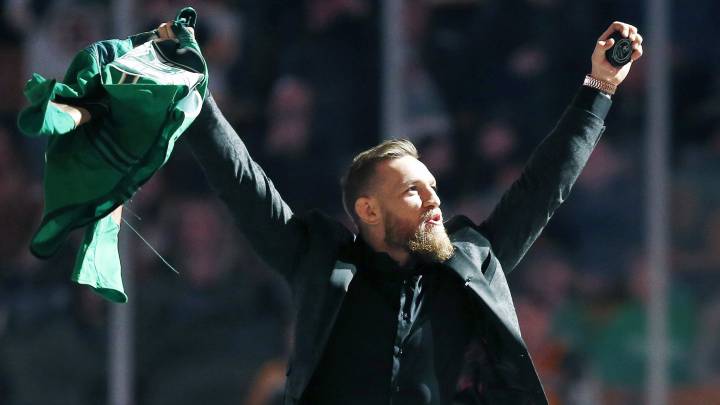 UFC Irish fighter Conor McGregor provided an inspiration speech to the Boston Bruins before taking the ice to face the Columbus Blue Jackets on Saturday night before taking part of the South Boston St. Patrick Day Parade on Sunday.
McGregor was the guest of honor at TD Garden where the crowd went crazy when the UFC champion came out for the ceremonial puck drop. However, this was not the only event McGregor took part after his arrest in Miami.
There was no one better to represent the celebrations of St. Patrick's Day than the Irishman as he also marched on Saturday at the Chicago Parade before flying to Boston to ride alongside Mayor Marty Walsh for the 118th edition of the parade.
McGregor shared through social media his experience with the celebrations, showing every bit of what he's been doing.
Conor's arrest
The St. Patrick's celebrations that McGregor has been taking part in, come just days after his arrest in Miami where the fighter was charged with two felonies: strong arm robbery and criminal mischief.