Errol Spence assures that he will be the next Floyd Mayweather Jr
The American boxer from Long Island said in an interview he is set to become the new Floyd Mayweather Jr. and threatened to be better than him.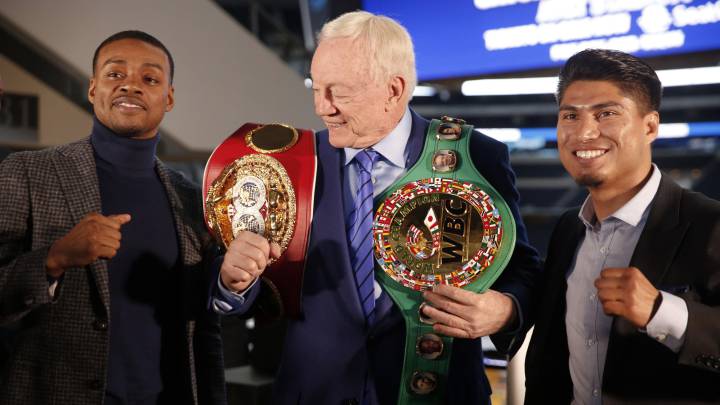 Since Floyd Mayweather Jr retired, the new best boxer pound for pound in the world, his replacement has not been found. However, Errol Spence (24-0), has raised his hand to be the new superstar of the ring.
Spence Jr. will face Mikey Garcia on Saturday, March 16 in a PPV fight, which is expected to be one of the most exciting ones of the year, as both fighters are in an important moment of their careers.
"I'm next up to be a superstar icon, I feel like Floyd opened the door and I'm going to knock it down," were the words from the American boxer in an interview with TMZ Sports.
The fight against Miker Garcia is the perfect platform for Spence Jr. to climb in the ladder in the world of boxing and become one of the best-paid fighters.
Thinks big for the future
Errol Spence has no other scenery in sight besides the victory against Garcia, which is why after this fight, the North American fighter wants Manny Pacquiao as a rival. Spence called "Pac-Man" a "Blood and guts" fighter, and the Filipino will be at front row watching Saturday's match between Spence and Garcia.
More rivals as an object of desire
Errol Spence is not satisfied with an eventual fight against Manny Pacquiao; there is also interest in a fight against Terence Crawford, who has never lost in his career and holds a 34-0 record.
Despite Errol Spence's plans, he needs to go step by step, and for now, he has one of the most significant fights of his career against Mikey Garcia; both fighters have already passed the scale, and in a few hours they will be on stage at AT & T Stadium in Arlington, Texas.