The weekend for the Mexicans around the world
The Mexican players in Europe had an excellent weekend with their clubs with several of them becoming a factor in their teams.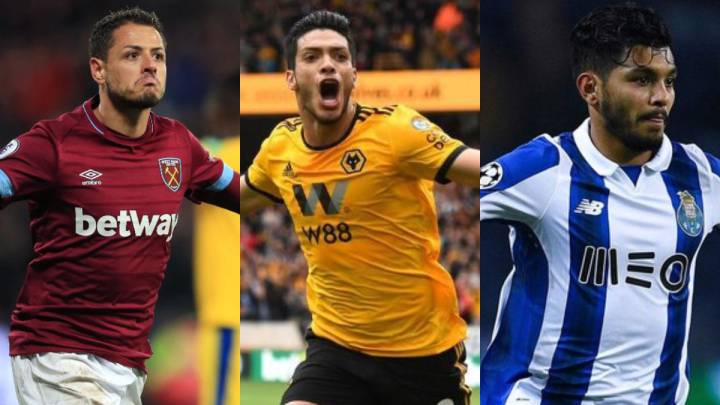 The Mexican legion in Europe had a good weekend again as most of them added minutes with their teams, had goals, assists standing out in their respective matches with Raúl Jiménez leading the group.
Raúl Jiménez keeps scoring
Jiménez scored again in the Premier League and reached 100 goals throughout his career, besides giving the 'Wolves' one point after getting the draw at Chelsea's home. The striker sums 14 goals so far this season becoming a lethal piece at Wolverhampton attacking line.
Corona and Herrera with the win against Feirense
Tecatito Corona started the game with Porto and gave the assist to Pereira so he could send the ball to the back of the net and tie the game. Herrera was solid in the midfield taking action in several recovery plays for the blue team.
Guillermo Ochoa saves Standard from tieing
The Mexican goalkeeper saved his team when they visit Cercle Brugge for the 2-1 win. Ochoa had a pair of outstanding saves that prevented the locals from matching the game. Standard Liège is in the third place of the Belgium league.
Javier Hernández lose with West Ham
Chicharito returned to the starting lineup; however, luck was not with him this time as the Mexican National team top scorer didn't do much to prevent the 2-0 defeat of his team against Cardiff City.
Diego Reyes starter in Leaganes' defeat
The Mexican defender wasn't able to do much in the complicated visit to Atletico Madrid, a match that won the 'rojiblancos' 1-0 even though Reyes saved some occasions for his team.
Guardado and Araujo faced each other in Betis triumph
Andrés Guardado was an important piece for Betis win as a visitor to Celta de Vigo, Néstor Araujo's team currently set in relegation places in the Spanish league. Diego Lainez stayed on the bench.