MLS
Black day for midfielder Marco Fabián with Philadelphia Union
The Mexican midfielder had a dreadful day since arriving with the MLS franchise, where he missed a penalty and was sent off the field in the 2-0 loss of his team.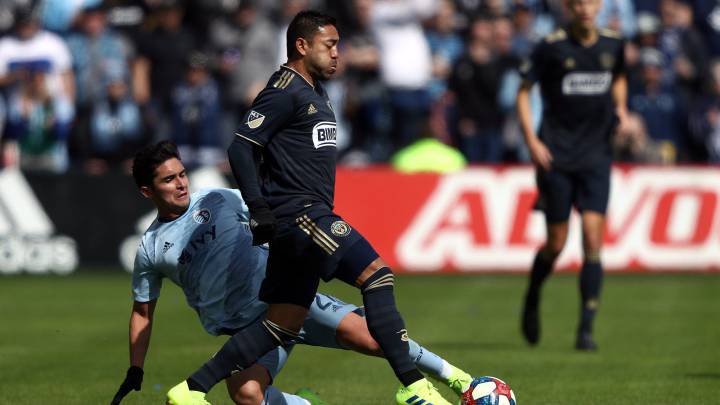 The visit to Sporting Kansas City was not a good one for Philadelphia Union as they lost 2-0 and got their second straight defeat of the season.
However, Marco Fabián had what we could call a black afternoon and his second game in the MLS is one to forget as unlike last time, he missed a penalty and was sent off leaving his team with a numerical disadvantage and down in the scoreboard.
At the 39 minute, referee Chris Penso required the help from the VAR to determine a hand by Seth Sinovic to set a penalty kick in favor of Philadelphia Union which the Mexican was set to take.Even though Fabián took the ball with confidence, Tim Melia, Kansas City goalie guessed what the midfielder would do and prevent the goal of Philly.
At the 60th minute during a rebound out of the area from Sporting Kansas, the Mexican tried to recover the ball but clashed with Johnny Russel, leaving his studs in the abdomen of Russell when he was on the grass, and after reviewing the play with the VAR, Penso took out the red card to sent off Marco Fabián.
The Mexican international will miss the next game when Philadelphia Union visit Atlanta United in the 3rd week of the 2019 MLS season.
Marco Fabián has seen a red card with all his teams
After this card, Marco Fabián has seen at least one red in all four teams he's been. With Chivas was sent off three times., in Cruz Azul saw one red as with Eintracht Frankfurt.
With Mexico National Team, the only team in which the midfielder has not been expelled.