Raúl Jiménez declares he can do more with Wolverhampton
The former Benfica player and Mexican international, is having a great season with the Wolves of the Premier League with 13 goals in all competitions and six assists.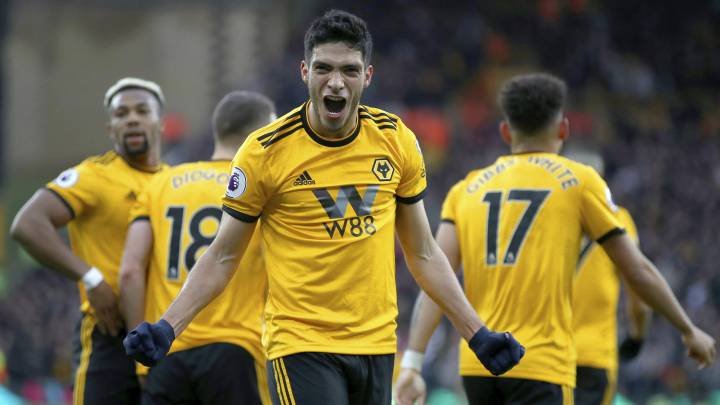 Raúl Jiménez is clear that his great performance with the 'Wolves'; and recently in the victory over Cardiff City, in which he got a goal and an assist it's mostly because of the chemistry he has with his teammate Diogo Jota.
"Diogo and I have training sessions, we play together, and we have a good relationship on the field, that first goal was incredible because when we are making passes, we know where the other is," mention Jiménez to the official site of Wolverhampton.
That first goal developed at the center of the field let Jiménez leave Diogo Jota practically alone to finish off the goal. The Mexican international is living the best moments of his career since landing in Europe.
Raúl reached 11 goals in the Premier League, becoming part of the top 10 of the league's scorers, surpassing players like Jamie Vardy or Robert Firmino, also having six assists so far this season.
Regarding his good momentum with Wolverhampton, Jiménez knows he can still deliver better outcomes "I love being here; we are doing good things, the FA Cup quarterfinals and sit in the seventh position is very good for us. We go game by game, but knowing we can do more; I just hope to score more goals."
Next Sunday Wolverhampton will visit Chelsea in the Premier League, while they will face Manchester United in the FA Cup quarterfinals.