Don Garber considers the MLS has become a selling league
After the big transfers during the winter market, the MLS commissioner, Don Garber considers that they are becoming a league that sells players.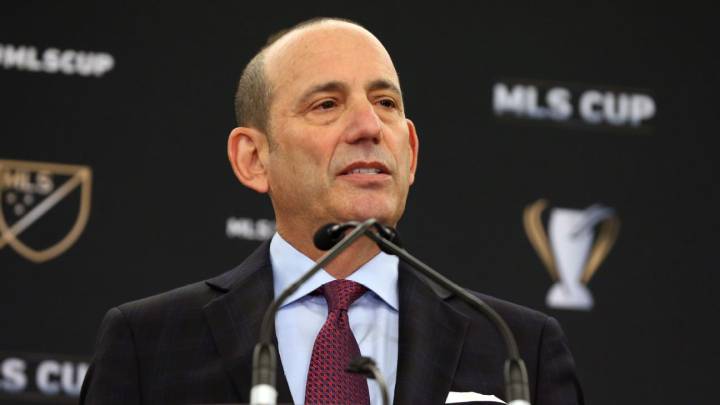 The MLS' known as a league that brings players every season, usually purchasing one or two surprises, has never been considered as a selling league. However, that was until now, as they took advantage of the interest shown from Europe in their younger players.
During this winter window transfer, the MLS got revenue for around 65 million dollars. For instance, Miguel Almirón broke the league's transfer record when the former Atlanta United midfielder joined Newcastle United for a reported $26 million fee.
With the role played by the United States in the transfer market, MLS Commissioner, Don Garber, in an interview with ESPN talked about his impressions around this fact "It was never in our plans to become a selling league, we wanted to be a broader participant in the global market, and I think that's what we have become."
A goal that has reached as some of the most recognizable names in the MLS were sold to the biggest leagues and clubs in the world, like Columbus Crew goalkeeper Zack Steffen who signed a pre-contract with Manchester City, or Chris Richards that now plays with Bayern Munich and Tyler Adams that arrived with RB Leipzig.
Transfer Market
On the other hand, MLS always brings great signings per season, and this time was no exception as the league will count with players like Pity Martinez that signed with Atlanta United, the Mexican Marco Fabian with Philadelphia Union or Nani with Orlando City.
That's why Don Garber believes the MLS is good for world-class players as they see it as an option.
"It was spent almost 100 million dollars purchasing players and were earned around $65 million from the sales. An important change, because now players see our league and our teams as their first choice." the Commissioner concluded.