Copa América and Gold Cup have nothing to do with US proposal
The Concacaf president denied the tournament proposed by US Soccer Federation would replace the Gold Cup and the Copa America.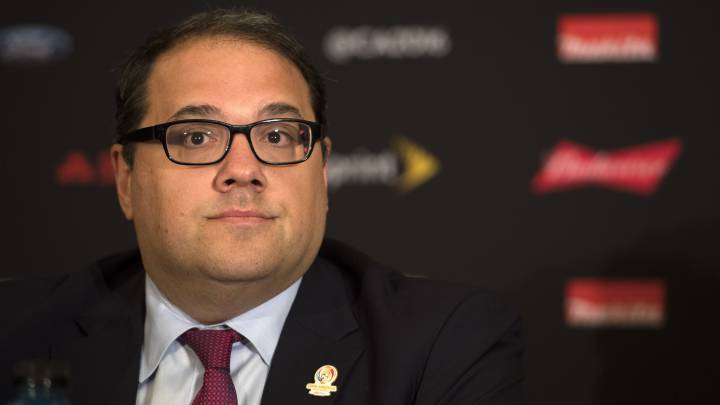 In the last few days, there's has been said that a new tournament between Concacaf and Conmebol is a real possibility for the summer of 2020, and according to this subject, Victor Montagliani, Cocacaf's president revealed that said proposal comes from the United States Federation, and it would not replace the Gold Cup or the Copa America.
Concacaf Statement
Concacaf is in receipt of the communication sent by the U.S. Soccer Federation to CONMEBOL Member Associations.

— Concacaf (@Concacaf) February 26, 2019
"The Gold Cup and Copa America are independent of the proposal of the US Soccer Federation. We have the firm belief that these tournaments must be played on their respective territories in respect of tradition, history, and fans. The invitation received yesterday; it's a new idea for Concacaf and Conmebol" mention Montagliani to Agenda Fox Sports.
The Concacaf president emphasized that he likes the Continental tournament proposal because during 2020 the national squad would have no problem to attend. He also made it clear that the 2021 and 2023 Gold Cup editions are still standing.
We view this opportunity positively as it is not intended to replace or substitute any future editions of the Concacaf Gold Cup and it complements our vision to continue providing opportunities for our Member Associations to play competitive football at the highest level.

— Concacaf (@Concacaf) February 26, 2019
"This is an invitation from the United States National Team, which will become a new tournament between Conmebol and Concacaf, it is something new that will have together. The idea comes from the US Soccer Federation who wants a championship next year in their country. We are going to talk to them, although I don't know what's going to happen though for me it is a positive thing as next year we have nothing going on, the Gold Cup will be in 2021 and 2023." concluded Victor Montagliani.