Bob Bradley wants Carlos Vela to be like Lionel Messi
In the documentary "We are LAFC," one of the technical speeches the coach had with the team shows Bradley asking Carlos Vela to be like the Argentine star.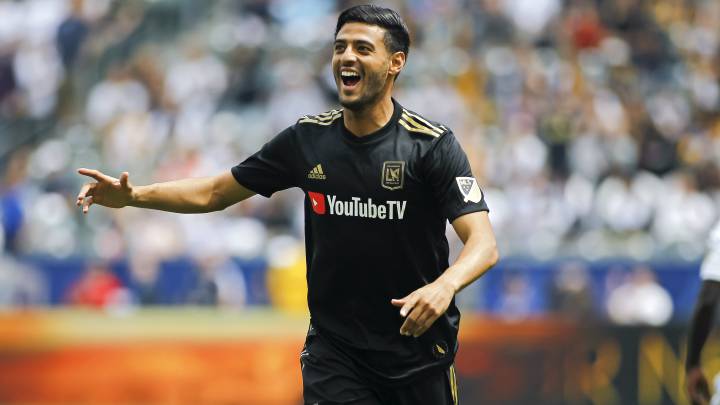 In the first episode of the new Los Angeles FC documentary called "We Are LAFC," it shows how the first season of the club was, including Bob Bradley's technical talk at the start of the campaign.
Coach Bradley knew exactly what he wanted from the team and what he expected from his players, first and foremost to know each other, to spend time getting doing that because that's how a team is built.
"You've got to get to know people; you got to come in every day excited to be here, ready to learn, ready to work with energy, with personality."
Because as Bradly puts it "you can't make a good football team if there's no personality."
Carlos Vela talked
Bob Bradley mention his first talked with Mexican striker, Carlos Vela, a conversation that went from basketball, Los Angeles and LAFC to Barcelona's star Lionel Messi.
Bradley asked Vela if he knows Messi because the LAFC coach compares him to the Argentine, that as a boost to Vela. Because he wants him to be like Messi, and as Bradley sees it is not hard since the Mexican is a great player and Leo is a bit above from him.
"Maybe I'm crazy, but I think it's part of the deal that I have with him."
At the end coach Bradley has one goal for LAFC that is: "the point is to come here and say we bring the personality, we bring the life, we bring the energy, and then we try every day to turn something into football that's different; that we have what it takes."