Joe Hart wants to leave Burnley, MLS is a good option
The former Manchester City keeper won't be a starter with Burnley, so he wants to leave the team as soon as possible. His move to the United States seems to be a good one.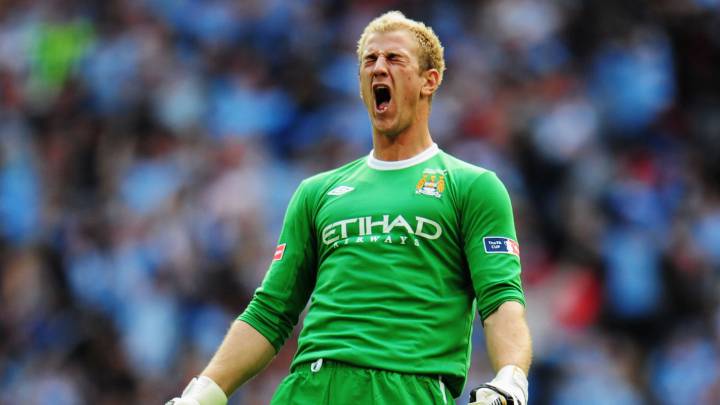 Joe Hart lives one of the worst moments of his career in the Premier League, the goalkeeper relegated to the bench for the bad results, especially the defeat 1-5 against Everton. Since then the former goalkeeper of Manchester City has seen all the games from the bench, so he attempts to leave Burnley as soon as possible.
He tried to leave the English team during the winter transfer market, and he was close to reaching a deal with Preston, a second division team, but for some reason, the deal didn't happen. Everything seemed to indicate that Hart would have to stay watching the games from the bench, but according to The Sun, Hart has the possibility of reaching the MLS, since they haven' closed the transfer market yet.
The team interested in Joe Hart
If Joe Hart fails to arrive at the United States league in the winter market, the door will remain open for the summer transfer window as Columbus Crew is interested in bringing the English keeper since they will lose Zack Steffen in the summer to Manchester City after reaching a deal in December.
The transfer of the 23-years-old goalkeeper, Zack Steffen to Guardiola's team, was for about 10 million dollars, signing that came after the goalie was named 2018's best goalkeeper.
Joe Hart's Minutes with Burnley
Hart began as the starting goalkeeper for Sean Dyche's squad, but after 19 games where they had 13 defeats, with more than three goals against; this for only three wins forced the Burnley coach to send him to the bench.
Since being relegated to the bench, 'The Clarets' have five wins and three draws. In the eight games that Tom Heaton has played, he has only received seven goals, while Hart received the same amount of goals in the first three games played.