Mexican chairmen want tournament with the MLS
Club directors from Mexico are in favor of expanding soccer to the United States and Canada in a tournament that includes these three countries.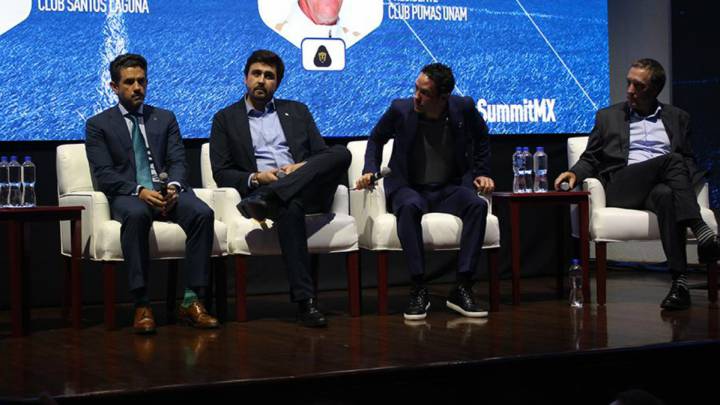 Yon de Luisa, president of the Mexican Football Federation, has talked about the intention of creating an American tournament, and according to this subject, some of the Mexican clubs chairmen have spoken about it.
A tournament that includes the MLS and the Liga MX according to Alejandro Irarragorri, Rodrigo Ares de Parga, Amaury Vergara, and Jorgealberto Hank comes as a priority for the improvement of the Mexican soccer in conjunction with the MLS and the value that it will arrive by globalizing it.
Irarragorri, Club Santos president mention that: "Not only do we compete among the 18 (Liga MX) but in a way, we also compete with other sports for fans. The similarities of Mexico are more towards the north than towards the south, and we should aspire to grow further."
Dejamos la participación completa de @Irarragorri en @sportssummitmx con el tema "El negocio del futbol en tiempos de internacionalización", dentro del panel de Clubes Mexicanos.

— Orlegi Sports (@Orlegi_Sports) February 21, 2019
Amaury Vergara said that there is an open range of opportunity with countries like the United States and Canada to create a quality product, not just sports related but also in terms of trading.
"Mexican soccer is unique and the more we believe it, the better. We have to make this alliance that involves these three countries. We are growing in assistance in matches in the United States, and we have to look for more, even look for brands and as industry looks for ways to join more countries. As we work together among clubs, federations, and allies, we can grow more. Yes, I think that Mexican soccer has export material in terms of show business."