Marco Fabián scores in his second game with Philadelphia Union
The Mexican midfielder is starting his journey with the MLS franchise with the right foot as he scored his first goal in the friendly match against DC United.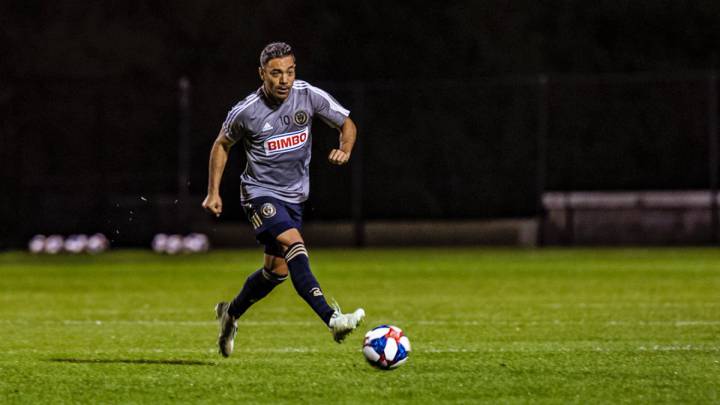 With a week and a half to go until the Union's season starts set to March 2nd against Toronto FC, the newly signed Mexican midfielder Marco Fabián started his journey with the Philadelphia team.
In the 2-1 win against DC United, Marco Fabián scored his first goal as a Philadelphia Union player to tie the game after Wayne Rooney 23rd minute opener.
Fabián showed his playmaking talent most certainly securing his place in the lineup for the upcoming season. Burke was the one to score the winner in the 74th minute in combination with Fafa Picault.
Marquito Fabián talked about his goal after the game saying that he doesn't care that it was in a friendly match, he's happy because he wants to win and score in every game to help the team achieve their goals.