Caín Velásquez to consider retirement if he doesn't do well
The fighter will face Francis Ngannou this Sunday after two years without a fight, so he leaves open the possibility of retirement, in case of not being on a high level.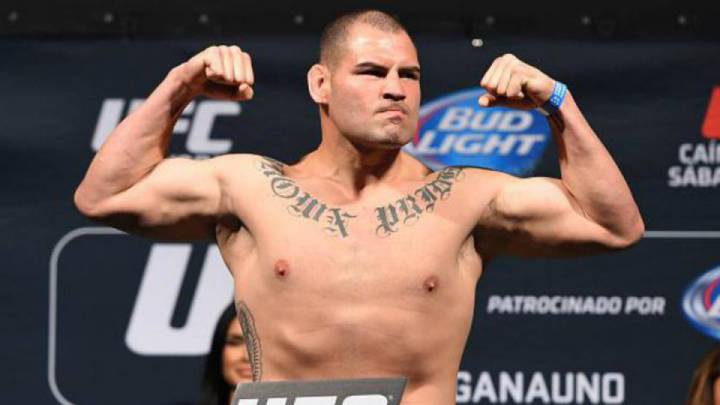 After an absence of more than two years, the Mexican-American, Cain Velásquez will return to the UFC cage when he faces next Sunday the Cameroonian Francis-Ngannou.
Velásquez made it clear that his return is to seek the heavyweight title which he lost in June 2015 against Fabricio Werdum, in Mexico City.
Although he has been away for more than two years, due to a back injury, the 36-year-old fighter raises high expectations in his comeback.
Caín Velásquez would consider retirement.
In an interview for Yahoo Sports, Velásquez spoke about his injury and what he expects from his return to UFC.
"The injury was something extremely difficult to deal with, I was not sure what was going to happen it was bad, it's something I would say was the hardest thing I've ever physically experienced, standing for 15 minutes is probably the worst pain I've ever suffered." said the fighter.
But Velásquez still has in mind being number 1 which makes him consider retirement, in case he doesn't show a great level.
"I have a lot of confidence to go out and win this fight," Velasquez said. "I hope to go out and compete at a high level, if I can not do that, then I will not do this anymore," concluded the 36-year-old fighter.