AS USA most read news - July 23th, 2018
Football pre-season keeps attention while Gareth Bale and Floyd Mayweather have huge personal problems.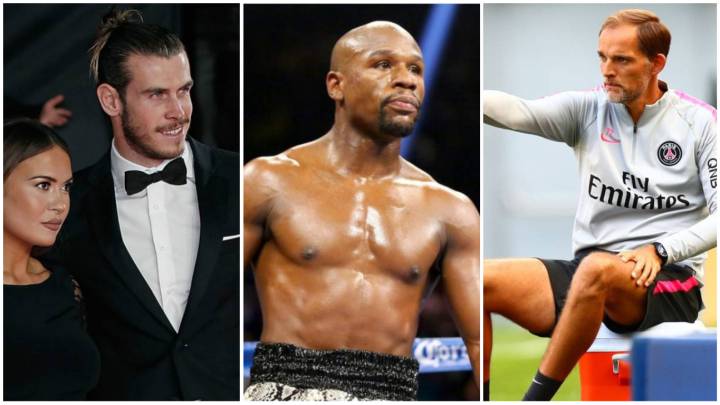 Real Madrid's forward had his wedding with his long-time girlfriend Emma Rhys-Jone already arranged. It would take place in an italian castle. Nevertheless, his father-in-law was sentenced to six years of prision for fraud and Bale has called off the wedding. Now there is a great confussion in the family, according to The Sun newspaper, and plans can still changed.
The greatest fight Floyd Maywather is facing right now is against his former friend 50 Cent. They have exchange insults by Instagram posts in the last days. Mayweather accused 50 Cent of being broke and having family problems while the Grammy-award winner has remembered the domestic violence cases that Mayweather has already dealt with.
New PSG's coach, Thomas Tuchel, wants three players for his team. One left or right back and a midfielder. Yuri Berchiche left the team during summer transfer market and Dani Alves is still getting recovery from a long-term injury that made impossible for the Brazilian to be in Russia's World Cup. "We must find solutions", said Tuchel.
Colombian former goalkeeper René Higuita was filmed hitting a fan during a match between América and Atlético Nacional. Before the fight, some fans had thrown paper and garbage to Higuita.
Real Madrid's coach Julen Lopetegui has started to define an attack connection between Vinicius and Karim Benzema. With Cristiano Ronaldo out of the team, now the options for experiments are increasing in Valdebebas. After the first training week, it seems that the Frenchman and the young rising star are getting along. Will this be the new offensive duo for Real Madrid?