AS USA most read news - June 3rd, 2018
Last friendly matches before the World Cup and Barcelona-Real Madrid rivalry starred the Sunday in our website.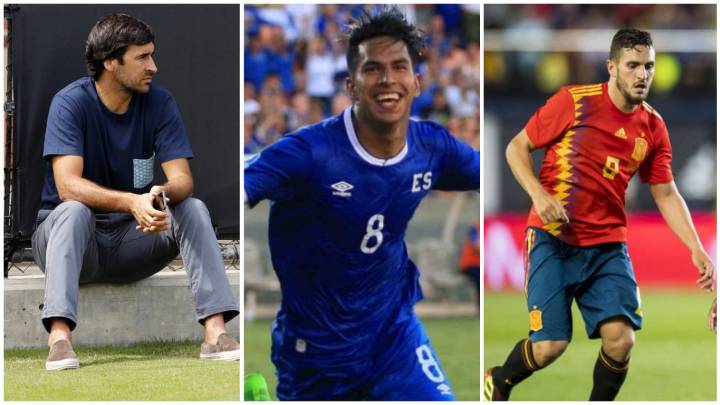 'La Selecta' won against Honduras in a match celebrated in Houston. Neither team will face Russia World Cup. This was the first match of the second Carlos de los Cobos era as El Salvador head coach. The only goal of the match was scored by Dennis Pineda. Look out our live coverage of the game.
Real Madrid's former goalkeeper Buyo talked in 'El Chiringuito' about Lionel Messi. His words caused great controversy all over the world as he said that Barcelona's argentinian star is "a lie". He argued that Messi has always had the best teamates a footballer can have (Xavi, Iniesta), so that is why his success can be explained.
After Zinedine Zidane's departure from Real Madrid's office, Raúl appears as an option to cover him up. As a Real Madrid symbol (in fact, the team's greatest scorer ever), the club plans to prepare Raúl with the same route they drove Zidane: a major former star, extremely respected by the club and the players, with a brief experience in minor categories, just a prepartion for being the head coach.
Barcelona can have problems with FIFA due to its attempt to transfer Antoine Griezmann. FIFA is looking closely the operation. Player statue, covered by FIFA, states that a club only must approach a player with six months left in his contract. Otherwise, there would be sanctions, just like a new prohibition for dealing any transfer.
Our live coverage of Spanish national team farewell from their homeland before travelling to Russia, for facing the World Cup. Switzerland was a worthy sparring. Spanish goal was scored by Alvaro Odriozola and the swiss answered thanks to Ricardo Rodriguez. This was Andres Iniesta's final match with 'La Roja' in Spanish soil. At last, a 1-1 tie that established some doubts for spanish head coach Julen Lopetegui.