AS USA most read news in english - May 21th, 2018
The match between Toluca and Santos for the title, Argentina's list for Rusia 2018 and the reaction of Álvaro Morata are some of the most read news.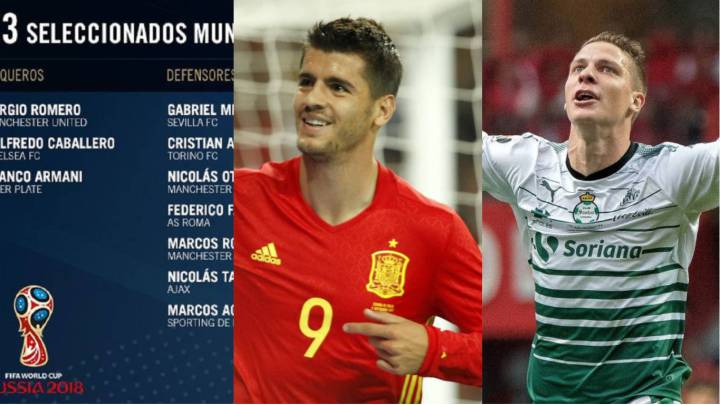 The Liga MX has a new champion. Santos defeated Toluca in the aggregate as they tied the game in the Diablos' home. They started the match with a goal by Julio Furch to put the things 0-1. They made a good job in defense and kept their goal in zero until the final quarter of the game, when Gabriel Hauche scored. The ones from Torreón won their sixth title of the tournament.
Argentina has revealed the list of players that will be in Russia for the 2018 World Cup.Lionel Messi will lead the team, but there are some missing pieces as Mauro Icardi. 19 of them play in Europe, three in Argentina and one in China: javier Mascherano.
Álvaro Morata, Chelsea´s Forward, will not play in the next World Cup. Julen Lopetegui decided to keep away the striker as he did not have a great year with the english club. "Lots of luck in Russia. I will be supporting you until the end as always", stated Morata in his Twitter official account.
One of the top read news this day in AS USA was the list of Spain for the World Cup. Álvaro Morata, Marcos Alonso, Sergi Roberto and Vitolo are the great absences in Julian Lopetegui's squad. Odriozola and Ignacio Monreal are the surprises that the manager included in his squad that will travel to Russia this summer.
Real Madrid is preparing to face Liverpool in the Champions League's final, but they are also thinking in the new members of the squad. Harry Kane, Mauro Icardi, Robert Lewandoski and, of course, Neymar, are some of the players that Florentino Pérez is thinking to include for the next season.