AS USA most reads news in english - May 4, 2018
The preparation before el Clásico between Real Madrid and Barcelona, and the UEFA Champions League final are just some of the most read news today.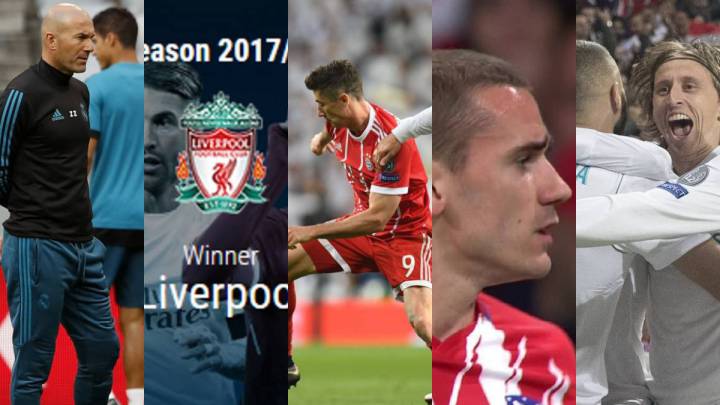 A little less than a month before the UEFA Champions League final, there are certain areas in which Real Madrid must work if they want to lift their third consecutive trophy. A physical recovery plan and the tactical restoration of Casemiro are just some of the keys that Zidane will have to prepare for the match in Kiev.
A cardiac match was the one lived last Wednesday at Santiago Bernabéu during the second leg of the semifinals for the UEFA Champions League. Real Madrid beat Bayern Munich in the overall score, although the german squad show some glimpses of good football that complicated the 'merengues'.

Another edition of the most anticipated match of the season in Spanish football, Real Madrid vs Barcelona, will be played on sunday. In order to arrive for the match in the best way possible, the coach of the white entity is outlining the eleven he will use, in which there will be various absences due to minor injuries.
The official site of the UEFA Champions League placed a banner on its website announcing that the Liverpool has won the european crown. Of course, the mistake did not go unnoticed, and despite the fact that the image was removed, social networks echoed on the failure.
Last Thursday, Atlético de Madrid got their ticket to the UEFA Europa League final where they will play against Olympique de Marseille for the championship. In the encounter, Antoine Griezmann suffered a strong blow that left him a serious wound in the posterior part of the head.